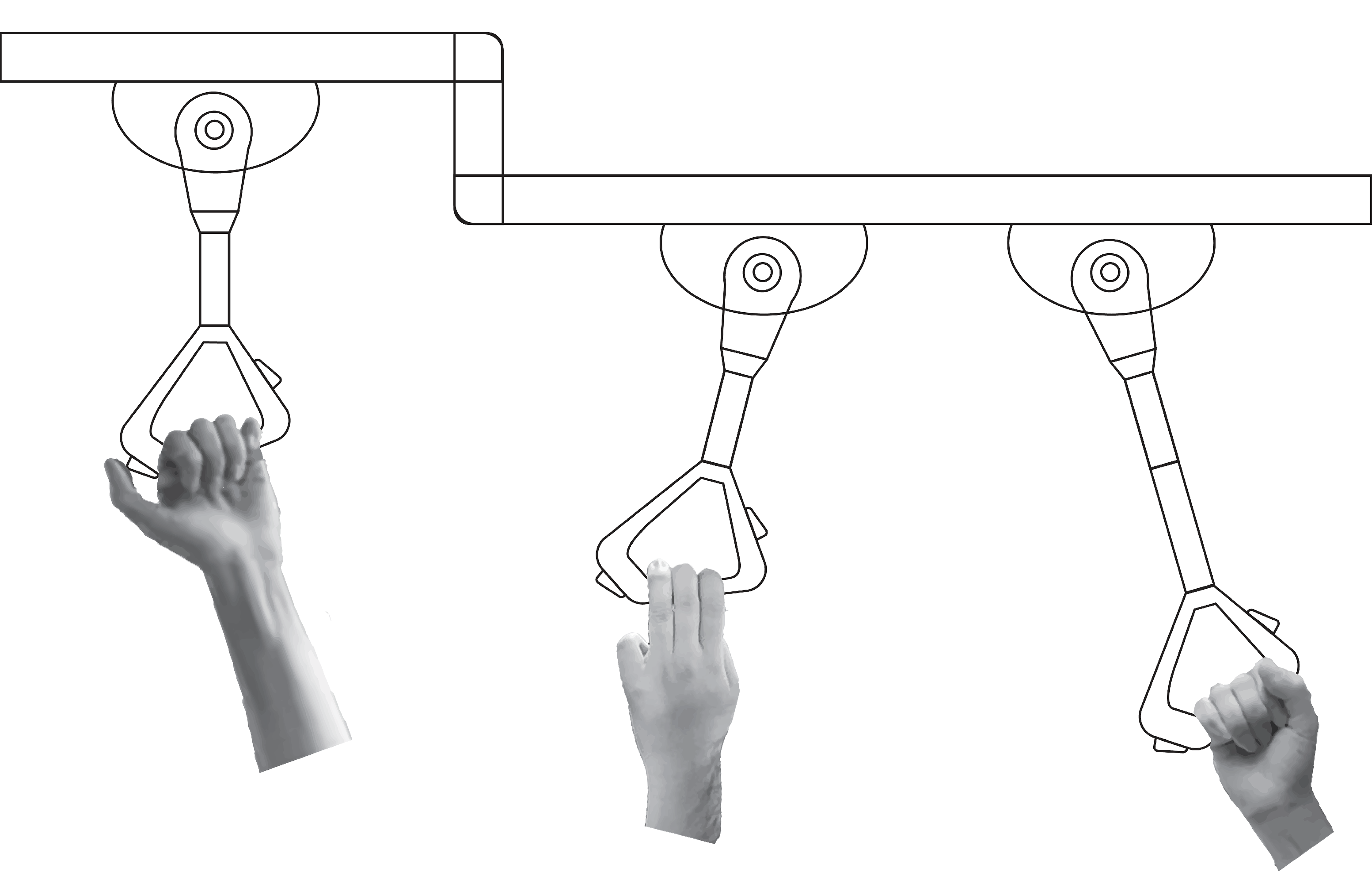 Commuting around Halifax in itself is already quite tedious. From not having enough seats for all the passengers on the bus to having no personal space accounted for, some have to resort to holding onto the grab handles or straps the bus supplies. Unfortunately, these grab handles and straps aren't usually designed to be accessible to the general public. The task at hand for my Ergonomics class was to redesign a product that impacts my daily routine or lifestyle and make it more suitable not only for myself but also others around me.
As a result, I created GrabHold. It offers more comfort, stability, and safety when it comes to commutes on the bus. Having an adjustable length, comfortable grip, and movability allows for a more safe everyday commute around the city.


Below are illustrations that explain how the product works.